Long Term Disability Lawyer
Joshua Lang
Long Term Disability Lawyer
Of Counsel to Zvulony & Co. P.C.
Experienced
"I have many years experience successfully fighting insurance companies who have unfairly denied valid Long Term Disability claims"
Navigator
"Negotiating with insurance companies can be tricky. Knowing the nuances and complexities of the law is essential."
Speedy Service
"I understand the importance of fast service in resolving your denied Long Term Disability claim"
Reasonable Fees
"I don't get paid unless you get paid"
Get free customized legal advice from Joshua Lang.
About Joshua Lang
Toronto Long Term Disability Lawyer
Joshua Lang is experienced in handling a wide variety of cases where insurance companies have denied claims for long term disability payments. Joshua has successfully fought denied claims against various insurance companies including: Sun Life, Manulife, Desjardins, Great West Life, Industrial Alliance, and SSQ.
Joshua has advocated his client's interest in the Federal Court of Canada and the Ontario Superior Court of Justice.
Joshua has been practicing law since 2004.
"Prompt Service"
– Getting claims paid as fast as possible is a priority.
A Lawyer That Understands Disability Claims and Insurance Law
Mr. Lang's clients are typically disabled, unable to work, and have had their disability claim denied. Mr. Lang understands the stress this can have on his client and his client's family. He tries to relieve some of the pressures on his clients by dealing with the insurance companies on their behalf, so they don't have to.  Promptness is a priority. Clients can focus on getting healthy rather than fighting a big insurance company on their own.
Denial of Long Term Disability Claims
Denial of Short Term Disability Claims
Psychiatric and Psychological Claims
Fibromyalgia
Chronic Pain
Depression
Post Traumatic Stress Disorder (PTSD)
Disabling Injuries
Disabling Ilnesses
Ask Joshua Lang Disability Lawyer in Toronto
Our Toronto disability lawyers are experienced in the complexities of insurance disputes.
Free Consultation with Joshua Lang Toronto Disability Lawyer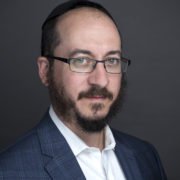 Joshua Lang, Toronto Disability Lawyer, gives free consultations to anyone in Ontario.  Simply complete this form get your free consultation with Joshua Lang.
Toronto Disability Lawyer